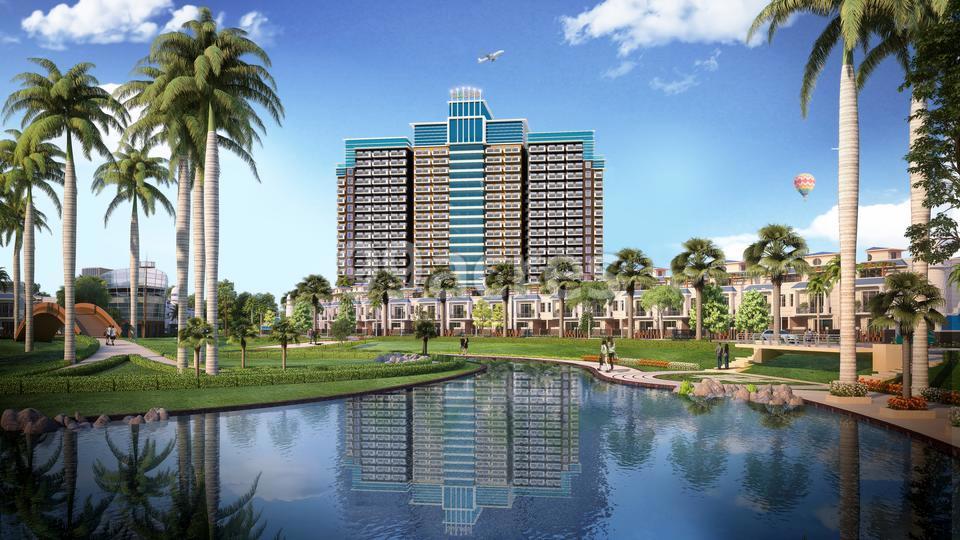 Gaur Aero Suites is a residential project which offers lavishness, lifestyle, and comfort. The project is one of the most elegant developments with commercial studio apartments at Yamuna Expressway. The residential project is with modern built Aero suites that have commercial space on the ground floor. It adds commercial studio apartments that have UP RERA registration too. The residential project is meticulous in design and it adds modern commercial plots within self-sustaining Gaur Yamuna City. The project is the first-ever commercial project in India with 100% ground coverage and construction approval up to a 9-floor area ratio. Gaur City 14th Avenue Price List / Gaur Aero Suites Price List / Gaur Aero Mall Price List / Gaur Platinum Towers Price List
Gaur Aero Suites is within Gaur Yamuna City that is spread over massive 250 acres. The project is with location on Yamuna Expressway is 6 lanes and extendable up to 8 lanes. The project area has a 165 km long access control highway that connects with NoidA, Greater Noida, Delhi, and Agra. The project is with well-planned developments that will also get connect with metro services. The residential project is in proximity to the upcoming Jewar airport. It is with India's tallest statue 108 feet tall atop a temple that is under construction. The project is India's first-ever commercial project that adds 100% ground coverage.
Gaur Aero Suites is designed with approximately 30000+ population near it. The project is with residences that have 485 sq ft with a price of Rs 22 lakh onwards. It has 250 sq ft with a price of Rs 49 lakh onwards. It has 500 sq ft with price available on request. The project is with India's most well develop studio apartments. It gives you a huge land area to explore with your lifestyle. The project offers a premium lounge, 24/7 security surveillance, ample parking space, and valet services. It adds with entertainment zone, modern design washrooms, and swift elevators. It offers exclusive food and beverages area and a tourist information center. The project adds proximity to state and national transport networks. It has top hospitals and institutions within the vicinity.
Gaur Aero Suites is with deluxe studio apartments and retail shops. The project is with well develop and beautiful structure architecture. The total area for the project is with an area spread in 250 acres. It is well-designed for a 30,000+ population. The project caters to over 5 lakhs estimated population. It adds major lifestyle landmarks. The project is with 2 acres of green space for residences. It is with essential amenities and better specifications. The project is in seismic zone IV that is why made with earthquake resistance structure. It is with cafeteria and food courts, an intercom facility, and lifts. The project is with maintenance staff, power backup, waste disposal, banks, and atm. It adds activity deck 4 and car parking, visitor parking too.
Gaur Aero Suites gives an unmatchable experience that is part of Gaursons legacy. The residential project makes you feel at ease and makes it with India's finest managed and well equipped studio apartments. The project is an ideal investment opportunity that lets you live a well manage lifestyle.