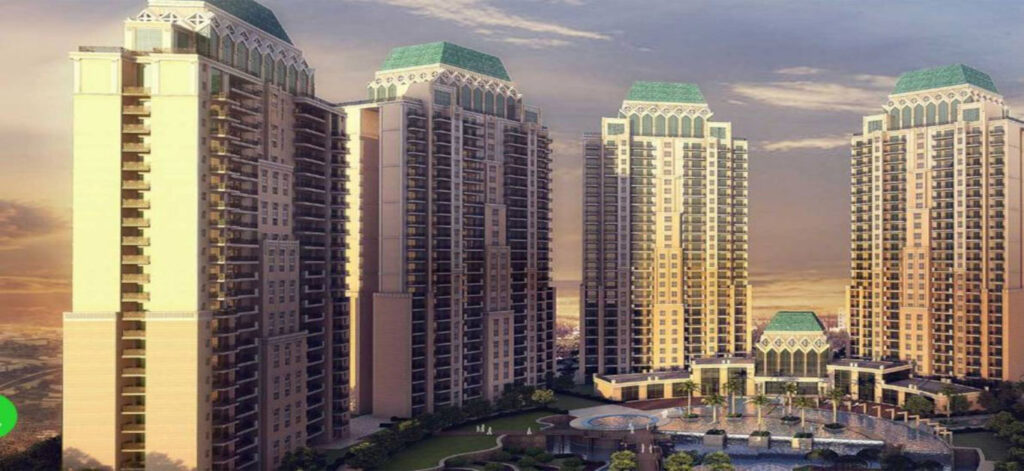 ATS Kingston Heath is a new and luxury flats apartments project which is located in Sector 150, Noida-Greater Noida Expressway, Noida. ATS Kingston Heath is a 3.5 BHK and 4 BHK luxury Apartments project which spread total in 9.07 Acres area land . the ATS Kingston Heath project available sizes are 1519.00 sq.ft. to 2251.00 sq.ft. The project was launched in Apr, 2021 and Possession will Starts since Aug, 2026. The residential project has total 9 Buildings towers where has total 460 Apartments units. There are several amenities in ATS Kingston Heath such as Changing Room, 24X7 Water Supply, Piped Gas Connection, Multipurpose Hall, Billiards/Snooker Table, Lawn Tennis Court, Recreation Facilities, Power Backup, Entrance Lobby, Shopping Mall, Table Tennis, 24×7 Security, Multipurpose Room, Video Door Security and Skating Rink etc. ATS Picturesque Reprieves Resale / ATS Pious Hideaways Resale / ATS Kingston Heath Resale / ATS Happy Trails Resale
There are many apartments for sale in Sector 150 Noida with state of art architecture. Developers provide all the amenities which should be there in a luxurious apartment. These apartments justify every penny that you have paid to own a flat. These apartments come well equipped with swimming pools and jacuzzis also. In addition, you have access to fitness centres, club houses, libraries, jogging parks, video game parlors and a common TV room. If all this does not excite you then wait there is more of it. Even facilities such as valet parking are provided, Housekeeping and Chef on demand help you in your work and you need not go out looking for maid services anymore. If you are not able to place the kitchen in this corner, south and eastern directions are also a good option. Never plan the kitchen in the north east direction. Make sure that the dining room doesn't face the door. While planning the house, place the bathroom in the western side.
Owning a house in Sector 150 Noida is not easy for many with the property price shot up by approximately 66%in the last 4 years. Thus, buyers have been deprived of purchasing a flat in Sector 150 Noida at the current market price. With no sign of property rates going down, people have started looking out for an option in northern Sector 150 Noida and even to an extent of buying a house outside Sector 150 Noida. You will find the right place to live if you go about buying a house in a smart way. Make sure you do some research before buying a house in Sector 150 Noida, things like developers reputation, completion date of project, locality of the property, speak to an estate agent and try negotiating price with the developer. These are few things which will help to buy a flat in Sector 150 Noida.