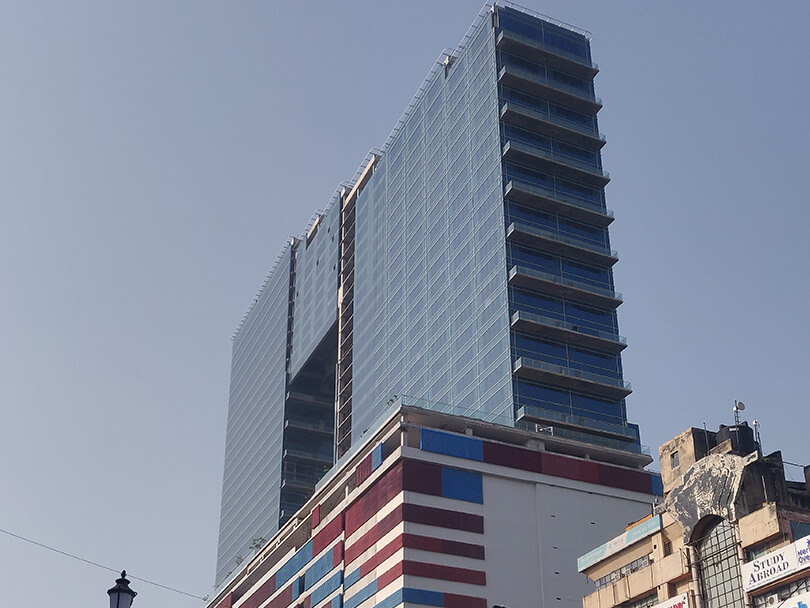 Project Details
Presenting Wave One by Wave Infratech, a colossal 41-story architectural wonder with a vast built-up area of over 2 million square feet. This iconic structure is strategically located in the bustling heart of Sector 18, Noida's commercial nucleus. Brennan Beer Gorman, a renowned architect from New York, was tasked with designing this monument, guaranteeing a distinctive and excellent experience for both residents and visitors. The most coveted commercial project, Wave One, offers real estate opportunities starting at Rs. 32,700 for those seeking exhilarating returns on their investments.  This building also includes high-end grade A office space, guaranteeing significant rental returns on investment from corporate clients. The pincode for this project is 201301. Bhutani Alphathum Noida / Gulshan One29 Noida / Spectrum Metro Noida / Jaypee Kosmos Noida
Floor plans
The floor plan of Wave One includes the provision for one Air Handling Unit (AHU) smoke detector on each floor, situated at the core location. These detectors are designed in accordance with the recommendations of HVAC consultants and are aligned with the fire safety regulations. The supply duct for the HVAC system extends up to the corridor area, adjoining the offices. This setup ensures effective ventilation and climate control within the designated spaces.
Rera area
The Real Estate Regulatory Authority (RERA) area of Wave One refers to the officially registered and approved area measurement of the complex by the regulatory authority.
Location advantages
Wave One positions you right at the threshold of one of Noida's premier and supremely well-connected locales. Boasting unparalleled accessibility from every direction of Delhi, Wave One emerges as the quintessential hub for the business community. This towering edifice is poised to deliver an experience like no other, seamlessly merging the realms of upscale high street shopping, cutting-edge corporate spaces, contemporary entertainment, and leisure offerings. With its strategic location and diverse offerings, Wave One promises to be an epicenter of convenience, luxury, and multifaceted experiences.
Nearby location
Several key locations are in close proximity to Wave One, including prominent shopping malls, restaurants, hotels, and business centers. Its location in Sector 18 puts it within reach of major hubs in Noida.
Amenities
Wave One offers top-notch amenities including Power Back Up, Internet/Wi-Fi Connectivity, RO Water System, Banquet Hall, Bar/Lounge, Cafeteria/Food Court, Conference Room, Coffee Lounge & Restaurants, Bank & ATM, and Concierge Services to ensure that residents have an excellent living experience.
Infrastructure
Infused with a harmonious blend of global expertise and the philosophy of fostering positive energy throughout the premises, the architecture of this remarkable property adheres to the revered principles of both Vaastu and Feng Shui. This commitment ensures that not only aesthetics but also prosperity and success find their place within these walls. As of now, the project awaits the granting of its occupancy certificate, signifying the impending arrival of its first occupants. The Wave One project, created by the reputable developer Wave Infratech, stands as a testament to their commitment to crafting spaces of sophistication and quality. The project's official launch date is 01 October 2011. The possession date of this beautifully designed project is 01 December 2015.
More Commercial: ATS Bouquet Noida