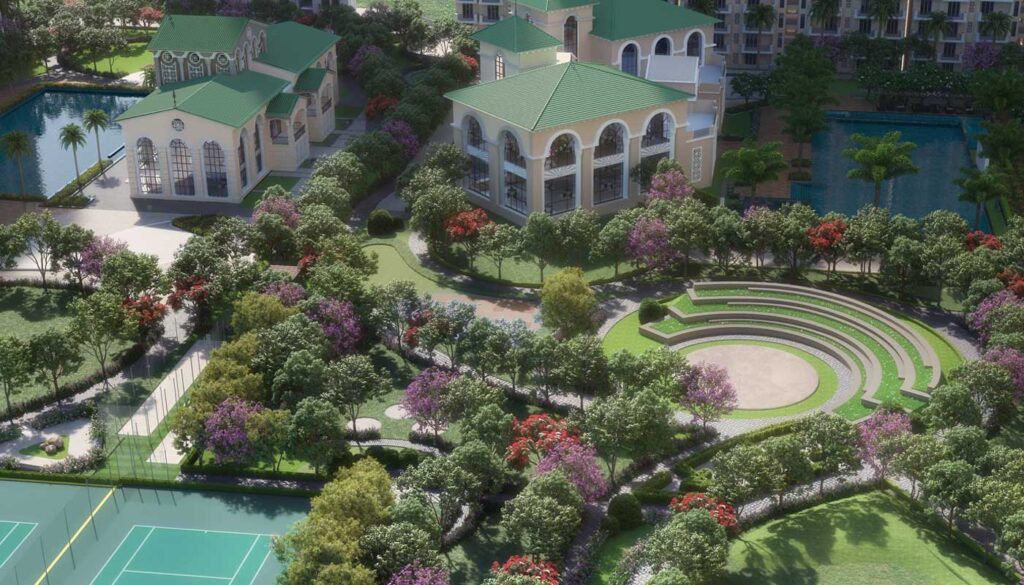 In the last two decades, Greater Noida has become the favorite destination of real estate developers in Delhi NCR. And the reason for them moving to Greater Noida is hard to miss. It offers the most spacious and modern urban living experience you can find in NCR. And complementing the advantages of the location are the beautiful projects set by many reputed developers. One such project is ATS Pious Orchards. As every home buyer knows, ATS Properties has a reputation for finding the best location – in terms of space, green cover, infrastructure availability, etc – before starting a residential project. And, the direction in which Greater Noida is headed, taking the experience of modern urban living to new heights, is there for everyone to see. Apart from having a home close to your workplace in Delhi or Noida itself, you also enjoy every other institutional facility. Some of the best schools, including International Schools, good engineering colleges and university, hospitals, you get all of them within easy distance.
ATS Pristine Golf Villas: This is also at the same location as the above project. In this project, ATS is offering villas from 3 BHK to 5 BHK. The great advantage of the project is the amount of open and green area you get. It stands at a whopping 80 percent. This is not surprising given the total area earmarked for the project: With 3 BHK and 4 BHK villas, you can choose from three configurations. The difference comes in terms of the number of floors, balconies, the addition of a study room, etc. At the same time, you enjoy world-class basic and lifestyle amenities in the project. Some of these are 24/7 water and power supply, playground for children, a golf course, badminton and basketball courts, etc. ATS Pious Orchards Resale / ATS Pristine Golf Villas Resale / ATS Projects in Noida / ATS Veritas Resale
What The Project Offers: ATS Properties has also always given home buyers options to choose from with every project. The same philosophy is upheld in ATS Pious Orchards. Broadly, the project is divided into two categories of housing. Let's look at them briefly. ATS The Suits: In this, you get the option of 1 RK (room and kitchen) studio apartment and 4 BHK flats. The studio apartment is available for as low as just under lakhs rupees. It is available in a single configuration with one bathroom and one balcony. 4 BHK apartments are available in two configurations. The difference is between super-built up areas: 1430.00 sq.ft. – 2050.00 sq.ft. Three towers are coming up in this project, with a total of 660 units being developed. The project is registered with RERA and has a total area of 10 acres.